The Fellowship rents our sanctuary and meeting rooms on a regular basis to many people and groups in the community.  Below is a list of available spaces on and in our property. Please use the contact form below to check with the church administrator about availability, scheduling, and fees.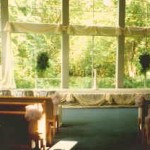 The Sanctuary
Lined with an expansive wall of windows our sanctuary creates an airy environment that merges the indoors with the outdoors. Our sanctuary is free of iconic imaginary. It can comfortably accommodate 100 to 125 people.
---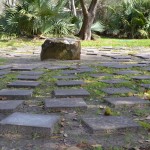 The Grounds
Our expansive grounds feature a raised platform stage, open lawn, brick patio, fenced playground, and stone labyrinth.
---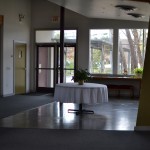 The Foyer & Kitchen
The foyer is perfect for receptions and private parties. The adjoining kitchen provides counter space, 2 ovens, 2 microwaves, a stove top, a dishwasher, and a refrigerator. Tables and folding chairs are also available.
---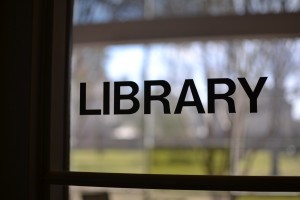 The Library
The library can comfortably seat 8 people around a work table.
---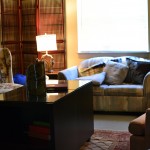 The Wisdom Seekers' Lounge
The cozy wisdom's seeker's lounge is lined with comfy chairs and couches. It comes equipped with a flat screen TV and DVD player.
---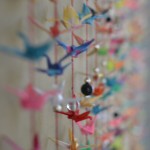 The Workroom
The workroom can accommodate 10 people around a work table.
---
To request space, please out the form below.