Our congregation, which joined the American Unitarian Association on February 11, 1959, started with five families from First UU Church of Houston. We met, at first, in our homes, then moved to a small, vacated building owned by the YWCA on Old Spring Branch Road in west Houston. As our membership grew and we needed more space, we met in the Spring Branch YWCA on Campbell Road. In exchange for using the Y's facilities, members taught fencing, dancing, singing, and art classes. We also began to publish our newsletter, the Fellowgram, at that time. In 1962, with financial help from several members, the Fellowship bought property at 1321Wirt Road. Several Fellowship parents started a Montessori school at that tree filled and lushly beautiful location. School of the Woods was named in honor of two beloved members, Ernest and Hilda Wood, who guided and inspired its founding. Dr. Wood, a Sanskrit and Asian scholar, served as the first president of the school's board of trustees.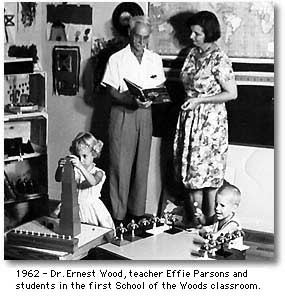 In May of 1961 the American Unitarian Association and the Universalist Church of America merged to become the Unitarian Universalist Association (UUA) in which we currently maintain our membership.
Houston media took notice in 1966, when our president, Maxine Barkan, was reported to be the first woman to head a modern-day congregation. We eagerly awaited Sunday morning's inspirational programs. The Fine Arts, represented by music, drama and art, have always flourished at the Fellowship along with participatory groups dealing with a myriad of subjects and issues. We added an innovative and distinctive circular Chapel to the original building along with several other buildings.
In 1979, we participated in a shared ministry program. From 1986-1990, we had a full-time minister. The School of the Woods had operated independently of the Fellowship since the 1980's, and, in 1991, we accepted their offer to buy our property. The School of the Woods still flourishes to this day.
We wanted to remain in our west Houston area, and we found an ideal spot right down the street at 1504 Wirt Road, our current location. We broke ground in 1992, and, in August of 1993, our beautiful, award-winning Fellowship building was completed. The following month, John Buehrens, then-President of the UUA (Boston) joined us for our Dedication Ceremony.
Today, we are lay-led, and program committee members plan our Sunday morning services featuring members or outside speakers for a potpourri of creative, challenging, and engaging Sunday morning programs.
Last year, the congregation voted to become a LGBTQ Welcoming Congregation, and we have received our certification.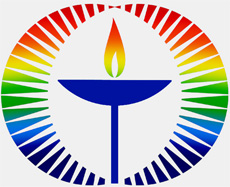 We welcome you to become part of our provocative history.